Our latest obsession and one of the new additions to the KVH line is our Alpaca collection.
Hand-loomed, made here in Los Angeles. The alpaca fiber is impossibly soft, a tactile embrace, made with all natural fibers that are naturally hypoallergenic, which makes this fabric ideal for anyone, especially babies.
This season we created a palette of custom colors for our throws, available in a mix of earthy tones with a unisex appeal, appropriate year round, and a few touches of bright orange and raspberry that are beautiful, vibrant alternatives.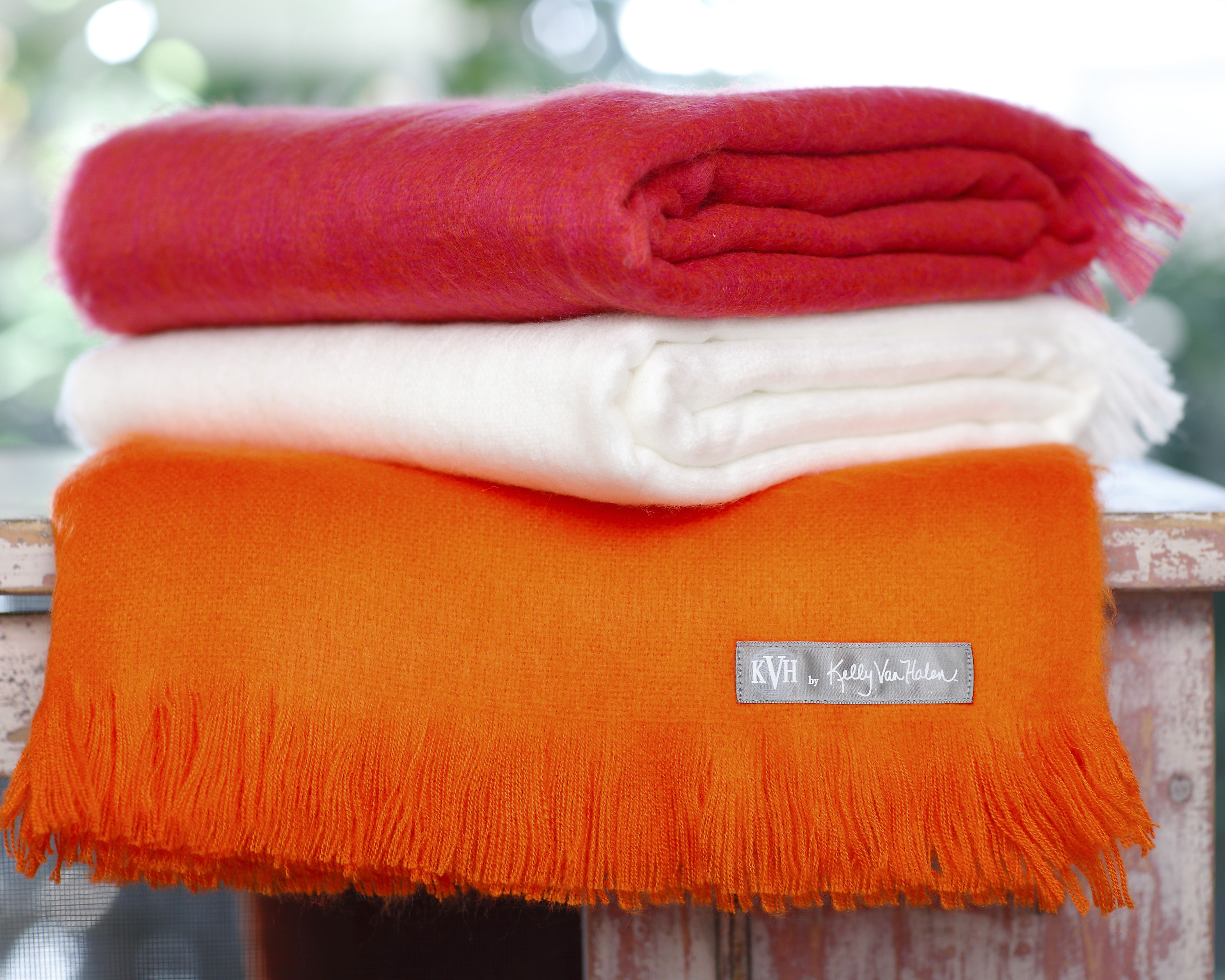 Shop the Yak collection on our website with the travel wrap and case, large bed cover, and regular throw size. Our baby gift set comes with a blanket, matching bonnet and booties, and is presented in a beautiful linen box. Imagined as a timeless keepsake, this token of babyhood is the perfect bespoke gift. Available in pink, light grey, oatmeal and black.
Coming this winter (and available online in August) is our incredible scarf. The Alpaca collection from KVH by Kelly Van Halen. An essential part of our everyday luxuries.